Please complete the application and turn it in asap! Spring 2019 Application (PDF)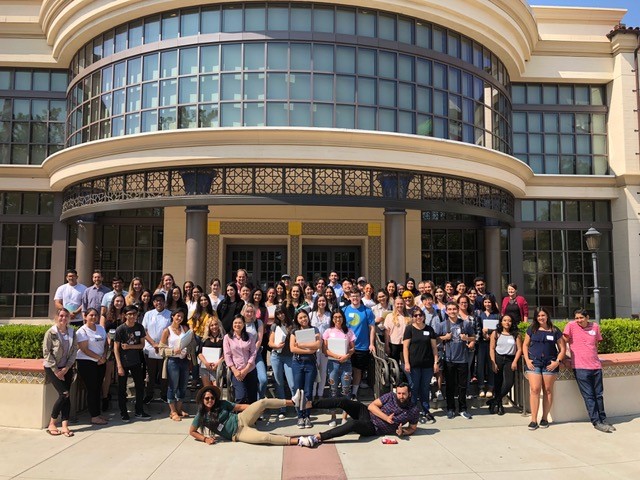 Tiara Teutla
Semesters of SI: 6
Career Goal: Education Coordinator at LACMA
Educational Goal: Ph.D. in Latin American Art
Fun Fact: I have 5 pets!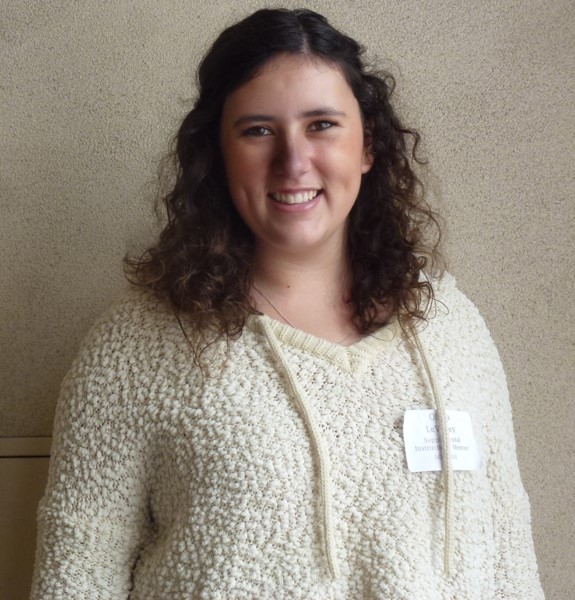 Olivia LeValley
SI Subject: Sociology
Semesters of SI: 5
Career Goal: Sociology Professor
Educational Goal: Earn my Ph.D.
Fun Fact: I'm half Peruvian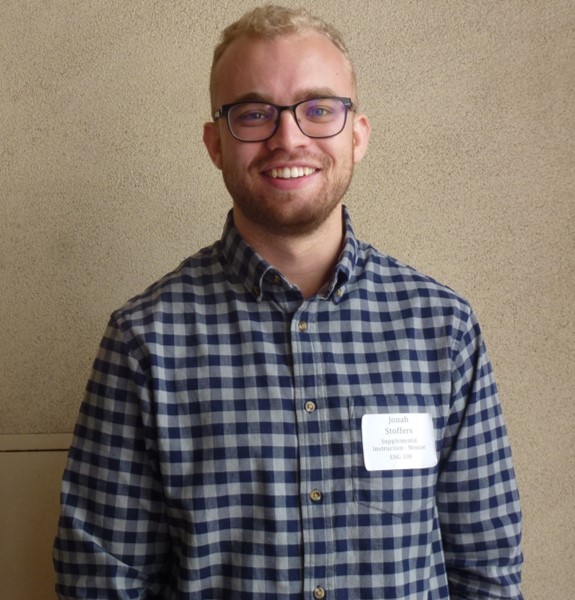 Jonah Stoffers
SI Subject: English
Semesters of SI: 6
Career Goal: International Relations/ Foreign Policy
Education Goals/Achievements: Undergraduate thesis on Emergence of Capitalism in North Korea
Fun Fact: I have played saxophone since age 10.
Nick Saire
SI Subject: Mathematics
Semesters of SI: 6
Career Goal: Professor of Maths
Educational Goal: Receive Masters in Pure Math and Math 6D
Fun Fact: I once played semi-professional soccer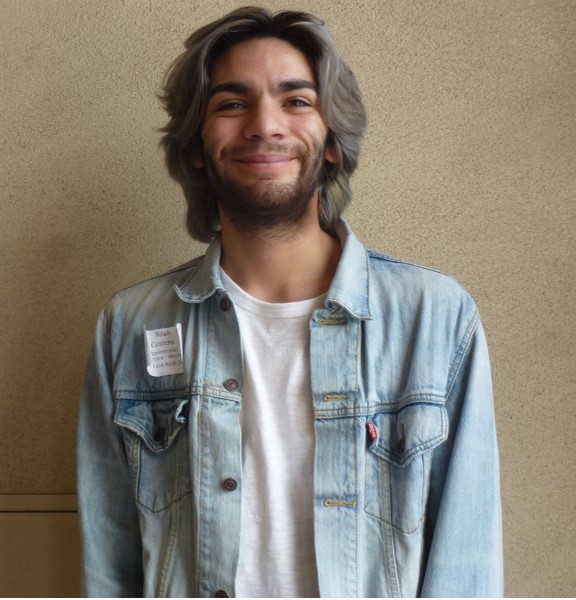 Noah Cantero
SI Subject: Mathematics
Semester of SI: 5
Career Goal: Doctor or Research Professor (Chemistry)
Educational Goal: Transfer to UCI and finish by 2021
Fun Fact: I'm President of the Science Club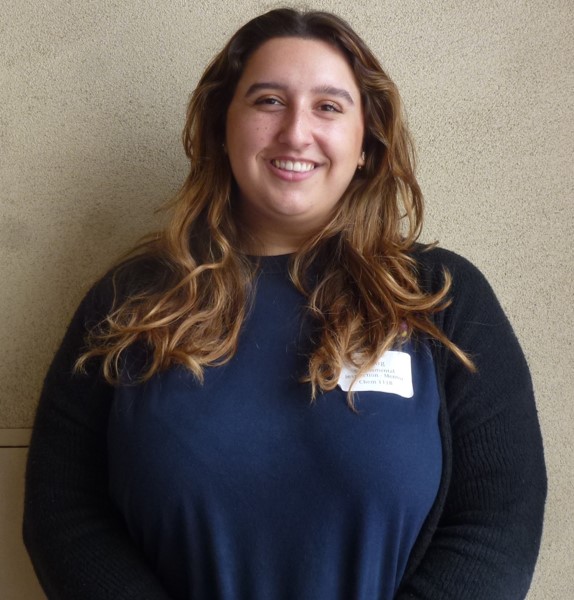 Abbee Willig
SI Subject: Chemistry
Semesters of SI: 5
Career Goal: Professor for Chemistry
Educational Goal: Undergrad, Masters, Ph.D. to teach in all colleges
Fun Fact: I flew on a plane with Tyler the Creator!
Crash Course Videos
Courses in world history, biology, anatomy, economics, chemistry, psychology, and US history and more.
Khan Academy Videos
Videos on math, art, programming, economics, physics, chemistry, biology, history, and more.
TED Talks
Influential videos from expert speakers on education, business, science, tech and creativity with subtitles in 100+ languages.
MIT Open Course
A web-based publication of virtually all MIT course content. OCW is open and available to the world.
Jeopardy Labs
Create a jeopardy template online or browse the pre-made templates.
Kahoot!
Game-based learning platform to learn any subject and in any language.
Canva
Create designs for web or print, posters, blog graphics, presentations, etc.
Collaborative Learning Activities
Accordion
Use as an alternative to index cards.
Puzzle/Jigsaw
Using a template, leader creates a puzzle using problems, vocab, questions. The students work in pairs or groups to complete the puzzle. A template is provided, however you can make the puzzle as big or as small as you would like.
Vocabulary Cards
Using a template, leader creates a puzzle using problems, vocab, questions. The students work in pairs or groups to complete the puzzle. A template is provided, however you can make the puzzle as big or as small as you would like.
Incomplete Outline
An incomplete outline can be used for any subject. Check out some of the examples to see how to make it work for you discipline.
Name Game
Students go around the room and introduce themselves and have to pick a word that describes them that starts with the same letter as their first name. As you go around, each student has to go back and name the rest.
Spiderweb – Connection
(7-10 people is ideal)
Have everyone make a circle. One person starts with the end of a ball of yarn and says something he or she learned from the training (or whatever you are doing), learned about themselves, etc.  They then pass the ball to someone else (other than the person next to them), while holding their end: Proceed until everyone has had a chance to speak and a spiderweb is formed! The web symbolizes unity and how everyone is connected.
Example: One person holds one end of a string and proclaims something about yourself, for example:
My favorite color is green

I love to play the guitar

I dip my pizza in ranch dressing

I love to read books for Fun!
The other people in the group who agree say "Me Too!" and then the roll of string is passed to them. Everyone who proclaimed "Me too!" gets to hold onto the next part of the string.
Main Concept: After a few rounds a giant spider web will be created. This web is what connects us together and shows how much we all have in common.
M&M Game
Pass around a bag of M&M asking students to help themselves, but not to eat the candy. Then they must say one thing about themselves for every piece of candy they took. (This can also be done with skittles, toilet paper, starbursts)
Grand Pandemonium
1. Do everything listed here and get signatures to prove it.
2. Find a person that lives in the same area or has the same major.
3. Untie someone's shoe. Then tie it again before you sign.
4. Find someone who is left-handed and have them sign with their right hand.
5. Find someone who is right-handed and have them sign with their left hand.
6. Count out loud as you do 5 jumping jacks with a partner and have the partner sign.
7. Find someone who was born in the same month as you and sign.
8. Do you very best to impersonate a gorilla or sheep and have them sign.
Two Truths and a Lie
Everyone takes a turn telling two truths about themselves and a lie. The other members of the group must try to determine which one is a lie. This game works best when you use extreme examples for your two truths and simple ones for your lie.
Sneak a Peak Game
Create a sculpture ahead of time out of Lego or another substance.  Divide the group into two groups and give them enough Lego/material that they can recreate your sculpture.  Sit in a place that is equal distance from both teams and have your sculpture covered.  Each team sends one person from their team to look at the sculpture for 5 seconds.  Then they go back to their team and without touching the pieces, instruct their team on how to create the sculpture they saw.  They are given 25 seconds.  Then the teams both send another person.  This continues until everyone has had a turn or the sculpture has been replicated properly.
Line Up
Divide the room in half. Tell the students they have to get in line according to the day and month of their birthday (ie, November 12) without talking. Time them. When they have finished have them state their birth date to determine which group did it faster and correctly. Other variations could be line up by alphabetical order or by age)
Oral Reading of Lecture Notes
Tell the group that you will begin reading from your lecture notes and then ask the student to your right to pick up where they left off using the notes they took in class. After thirty seconds switch to the next student. Encourage students to take further notes and discuss discrepancies. If there are differences in the notes it doesn't mean that one person is right or wrong, however, encourage students to seek outside sources such as their textbook to come to a conclusion on what should be in the notes.
Guess Your Vocab Word
This strategy also works as a great opener for an SI session.  The SI Leader should prepare note cards with relevant vocabulary terms.  These can be creative, but should also be review terms that most students will have some familiarity with.  At the session, tape a vocabulary term on each student's back, students should ask each other questions, until they can guess their term.
Human Graph
A kinesthetic activity where students in the class physically move to create a histogram, where each student represents a data point rating their view. This can be used to help gauge where students are on a topic or see how the group feels about different points of view.
Ex.
Move to the left if you agree with what the author is saying, move to the right if you disagree and stay in the middle if you don't understand

Move to the front of the room if you want to write your paper on WW1 move to the back if you want to write your paper on the Vietnam War.
Quick Writes
A timed writing in response to a question or prompt (can be used before, during or after CLA). Using a quick write before you start a session helps get the students ideas on paper and reflect on what they know. Ex. One minute paper
KWL (Know – Want to Know – Learned)
This activity is both an opener and a closer. Have the students divide a paper into three sections. On the first column have them write what they know about a particular topic. Then have them write what they want to know about that topic. Finally, at the end of the session have them write what they learned in regards to that topic.
Parking Lot
In this activity students divide a paper into four sections.
The top Left is a Minus sign which means something you did not like about SI . The Top Right is a Plus sign which means something you enjoyed or learned in SI. The bottom Left is a triangle  (delta) for change which means something they want to change about SI or about their study habits. The bottom right is a question mark for a concept they are still struggling with.
Feel free to elaborate or a change a category to receive different feedback.
Grab Bag Prep
 Check for understanding technique that should be used as a secondary collaborative activity or a closer.
3-2-1 Opener/Closer
Use this strategy before an exam! Students write 3 topics they know well, 2 they do not understand, and 1 possible test question.